-
化妝品討論區
(
http://www.elady.tw/forum/forumdisplay.php?f=3
)
| | |
| --- | --- |
| Doris | 2009-03-26 11:15 AM |
---
fundation products of ''CHANEL''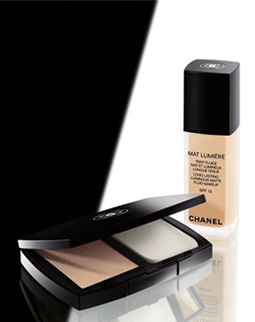 Because a beautiful face begins with a luminous complexion, light has always been the central focus of CHANEL creations. To enhance the radiance of the complexion, CHANEL makeup products were the first to incorporate light-correcting pigments (halo effect), colour-correcting pigments (luminosity) and photochromic pigments (adjustment for light intensity). Le Blanc de CHANEL was the trail-blazer. Since then, these new technologies always have a central role in all new foundation creations.
http://tw.user.bid.yahoo.com/tw/booth/perfumeorg
所有時間均為台北時間. 現在的時間是

10:40 AM

.
Powered by: vBulletin Version 3.5.4
版權所有 ©2000 - 2022, Jelsoft Enterprises Ltd.