-
保養品討論區
(
http://www.elady.tw/forum/forumdisplay.php?f=4
)
| | |
| --- | --- |
| Ginger | 2009-03-26 03:28 PM |
---
Summertime is going to coming~~~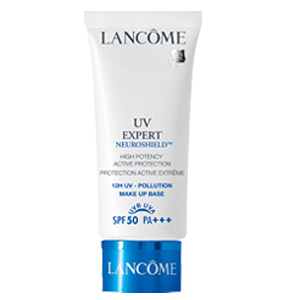 UV EXPERT NEUROSHIELD™ 12H UV – POLLUTION MAKE UP BASE SPF 50 PA+++
High Potency Active Protection
To ideally protect your skin while visibly correcting imperfections, discover UV Expert Neuroshield™ High Potency Active Protection Make-up Base:
With a single touch, your skin looks protected, corrected and perfected.
Experience an exquisite texture to enhance skin radiance:
Its ultra light and comfortable texture leaves your skin hydrated during 12 hours.
Ideally protected and hydrated, skin glows immediately with beauty, brimming transparency.
Premature ageing is prevented.
(Also available in SPF 30 MUB)
http://tw.user.bid.yahoo.com/tw/booth/perfumeorg
所有時間均為台北時間. 現在的時間是

04:25 PM

.
Powered by: vBulletin Version 3.5.4
版權所有 ©2000 - 2022, Jelsoft Enterprises Ltd.